XXL – Bhad Bhabie's just had one of her show's canceled, and promoters for the show say it's because of her purported support of Israel.
In an Instagram post they uploaded on Monday (June 17), Pop!, which is a social media and event coordinating agency based in Jordan, announced that the 16-year-old rapper's July 8 Amman concert was scrapped due to what the company's founder, Sanad Kteshat, calls her support of Israel.
"The cancellation comes from the [recently] surfaced support to Israel, which is something that violates the moral values of my company," Kteshat said on his Instagram story today.
Damn. I didn't know teenage rapping sensation Bhad Bhabie had such a strong stance on the Palestine-Israel conflict. Turns out she has some strong opinions. I mean who knew a teenage girl who went on national television and threatened to fight Dr. Phil's entire audience could turn into a teenage girl who forms strong opinions about one of the most historic conflicts ever. Let's see what Bhad Bhabie had to say about the centuries old discussion on the war torn lands.
Wait, what?…
Turns out, @ALQadiPAL is a famous Palestinian marathon runner named Alqadi.
Alqadi apparently said (in Arabic) that Bhad Bhabie is a supporter of Israel and should be banned from her upcoming show in Jordan, who much like Palestine, is currently beefing with Israel.
Bhad Bhabie eloquently replied to the tweet (that, again, was in Arabic): "why yes, I do like McDonald's fries. They be tasting good as fuck sometimes . I appreciate u asking bich. Much love."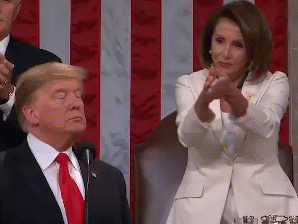 Bravo. I couldn't have said it better myself if I had a masters degree in political science with a concentration in the Israel-Palestine/Jordan conflict.
Honestly though, it's probably not the best idea to call a famous Palestinian a "bich" when you have business dealings with a Jordan-based company who probably doesn't understand 16 year-old American girl humor. In her defense though, she did say "Much love" at the end so it should have been obvious the reply was well intentioned. I mean come on guys, lighten up a little.