Poughkeepie Journal – A LaGrangeville man is accused of keeping live sharks in an above-ground pool inside of his home for the purpose of selling them.
Joshua Seguine, 38, was charged in the Town of LaGrange on Tuesday with illegal commercialization of fish, shellfish, crustaceans and wildlife, according to New York Attorney General Letitia James. He's accused of illegally possessing seven sandbar sharks — a protected species under New York law — with the intent to sell them.
The arrest stems from a July 2017 investigation, after Seguine was allegedly found in possession of five dead sharks in the back of his truck, according to a release.
DEC law enforcement and marine biologists searched Seguine's home and found the dead Sandbar sharks as well as two dead Leopard sharks, one dead Hammerhead Shark and the snout of a Smalltooth Sawfish, which is an endangered species, according to the attorney general's office.
Let me start off by saying there seems to be a discrepancy in what people from New York consider to be "upstate." Some would say "upstate" is everywhere north of the City, while others would say it doesn't start until you get to Albany (about 3 hrs North of the city for those of you who don't live in upstate NY). While a select few from a certain borough may or may not tell you the Bronx is upstate. I would never say that, personally, as I believe that to be disrespectful to my Boogie Down brothers and sisters.
Secondly, I would like to say LeGrangeville is definitely upstate if you can just keep sharks in your backyard/truck. Thirdly, keeping sharks in an above-ground pool seems like a very bad idea. A below-ground pool? Sure, go for it, just make sure the sharks are taken care of. Sharks aren't jumping out of a below-ground pool and eating people. Just don't fall in or put lasers on their heads and you'll be fine.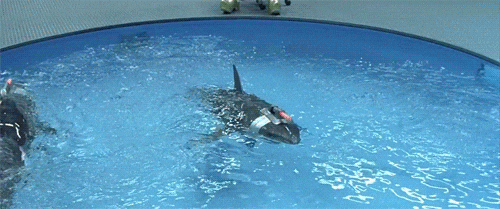 But an above-ground pool? I'm no shark expert but can't they just chew through the lining? An above-ground pool doesn't really seem like a sturdy enough enclosure for a shark, let alone Sandbar sharks, Leopard sharks, Hammerhead sharks AND a Smalltooth Sawfish. Do you know what a Smalltooth Sawfish looks like? It looks exactly what it sounds like.
It's literally a fish with a saw for a nose and you're telling me he kept one of those things in an ABOVE-GROUND POOL?!?!?!
No gracias. Soy bueno.